This article is about the use of the check block consistency tool using Simatic manager.
Check Block Consistency Tools
The check block consistency tools are used to check the interface conflicts within a data block, function block, and user-defined blocks.
Let's learn how to check and use the check block consistency tool with some programming block.
Step 1:
Open Simatic manager. Open an existing project or create a new one.
Here I will show you blocks of the plant programming and will check faulty block using block consistency tools.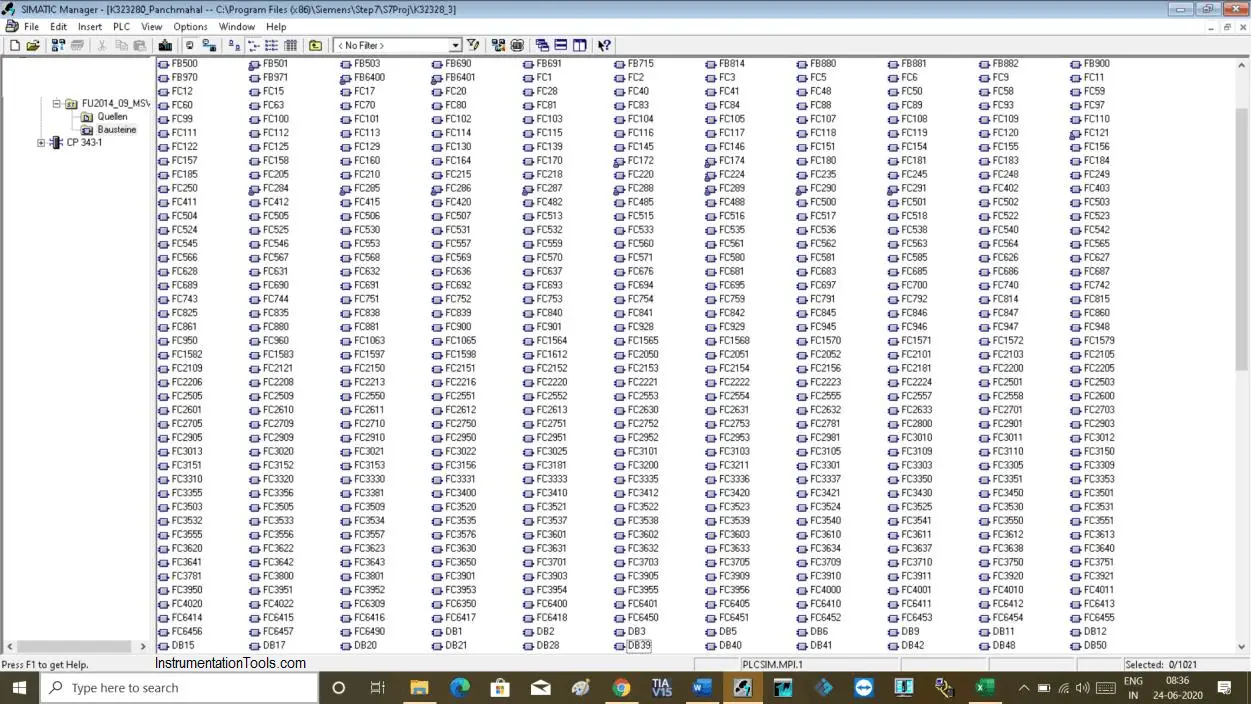 Step 2:
In the block section, do right click and select check block consistency tools as shown in the below window.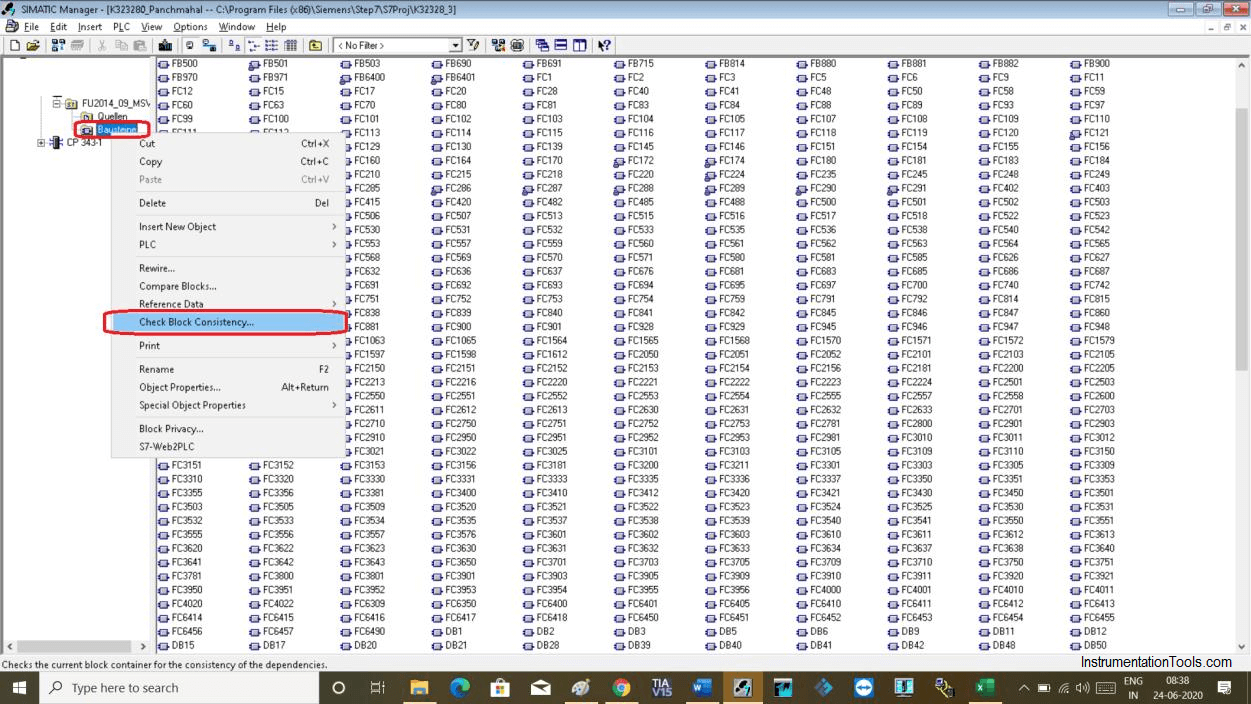 Step 3:
Click on tools that will open up a new window.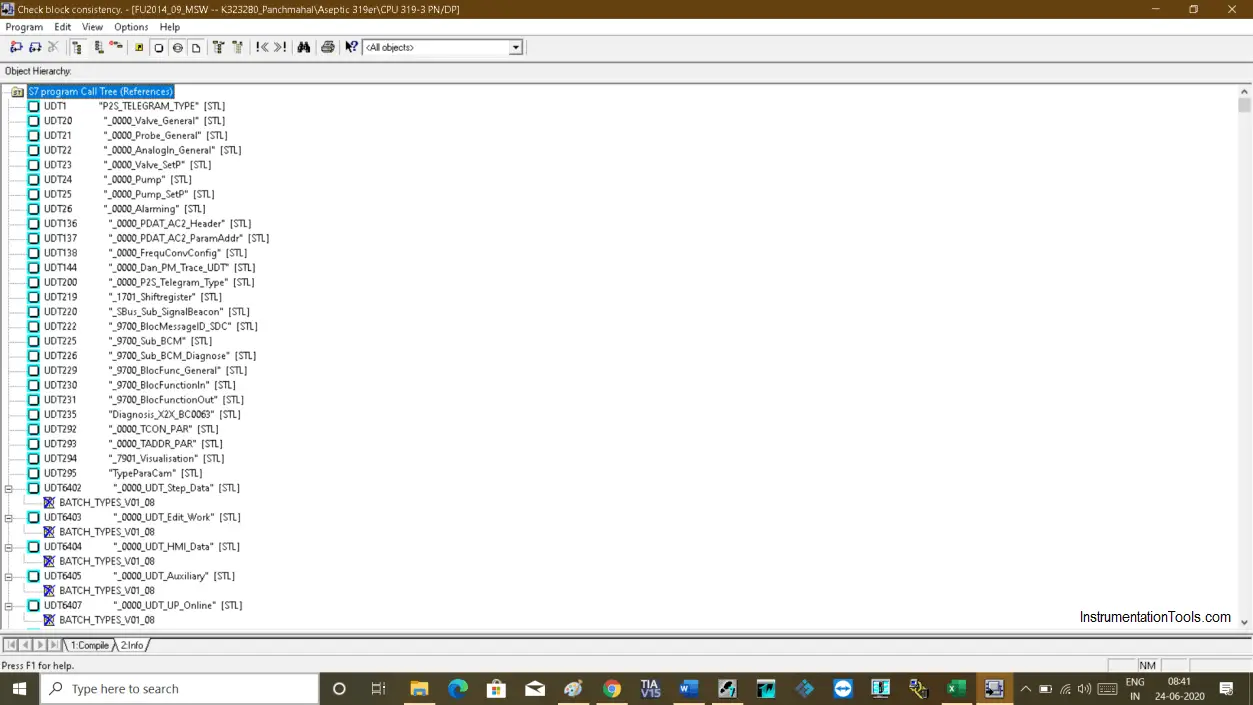 Step 4:
Now, click on the icon as shown in the below window. Which will only show the conflict block with a red sign or yellow sign.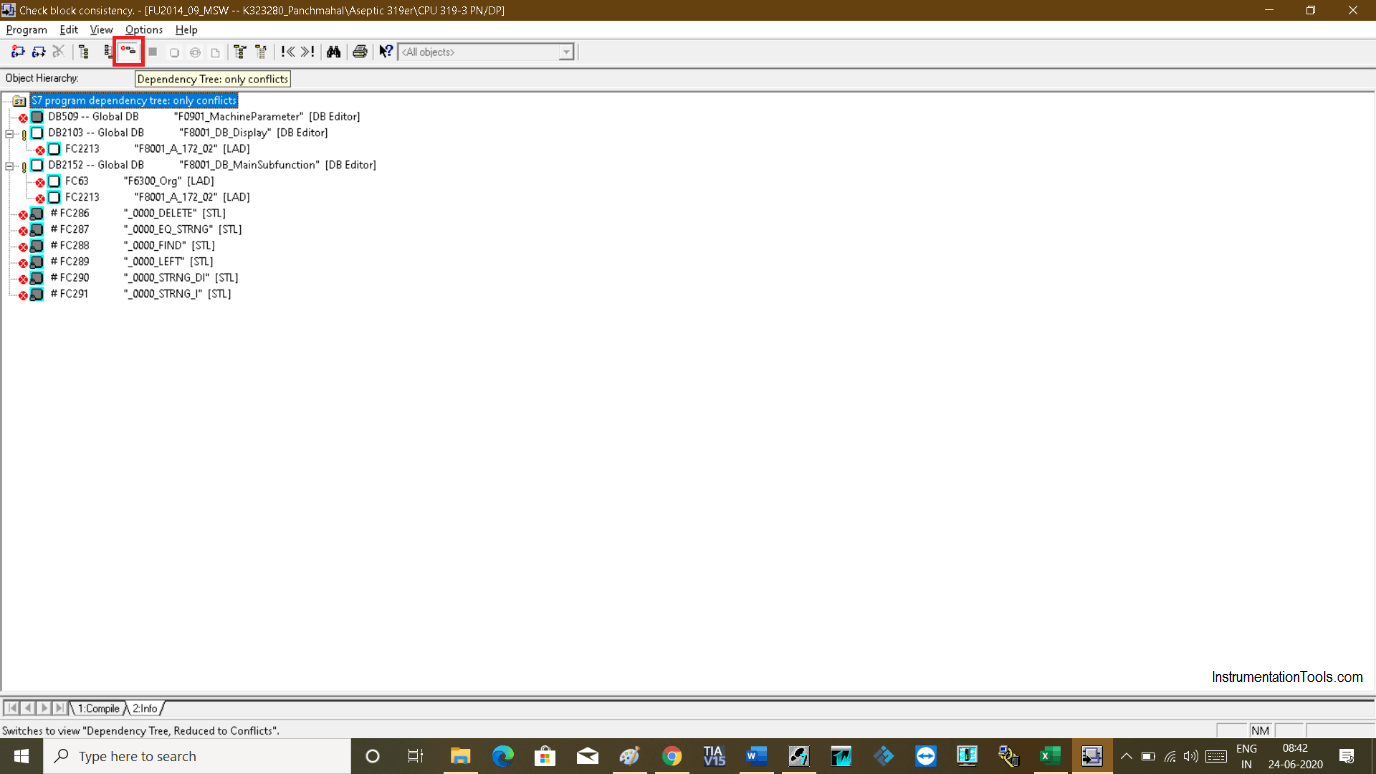 The red sign indicates blocks that are not compiled and the yellow exclamation mark shows the conflict in the block.
Step 5:
To know what symbol indicates, simply choose any block and press "F1" to know the symbol and its meaning.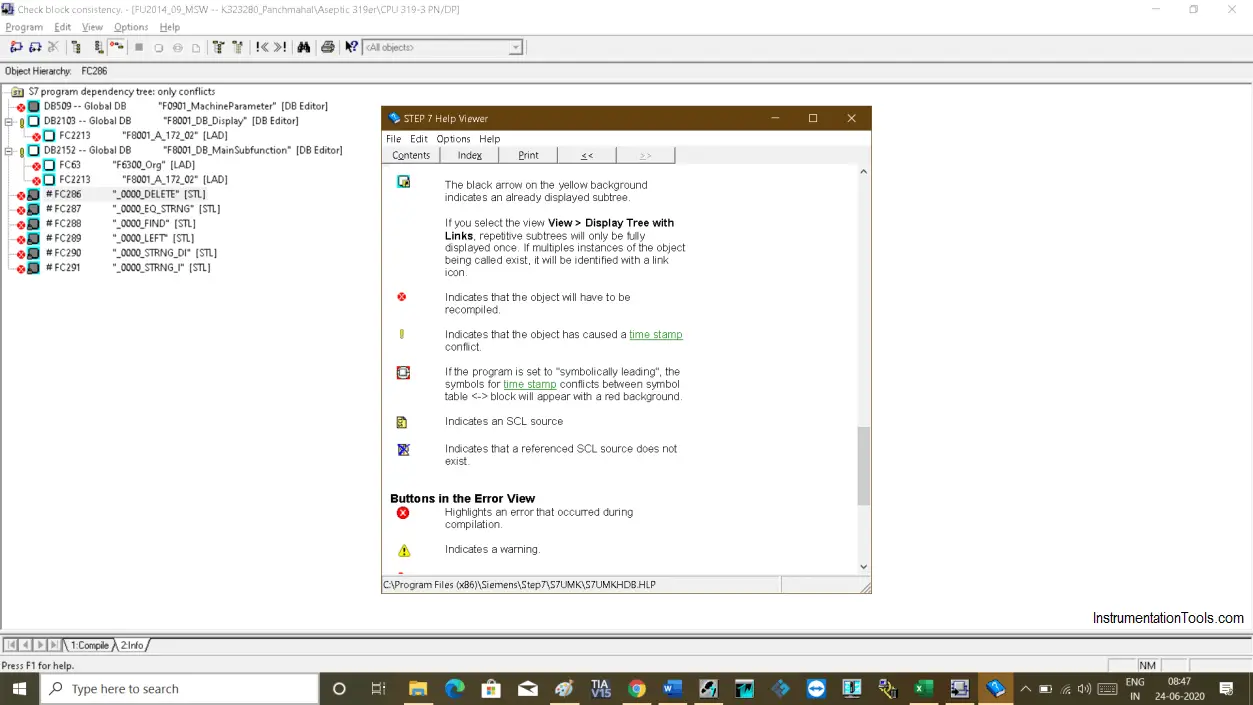 Step 6:
To solve the problem, click on the "Compile All' icon as shown in the below window.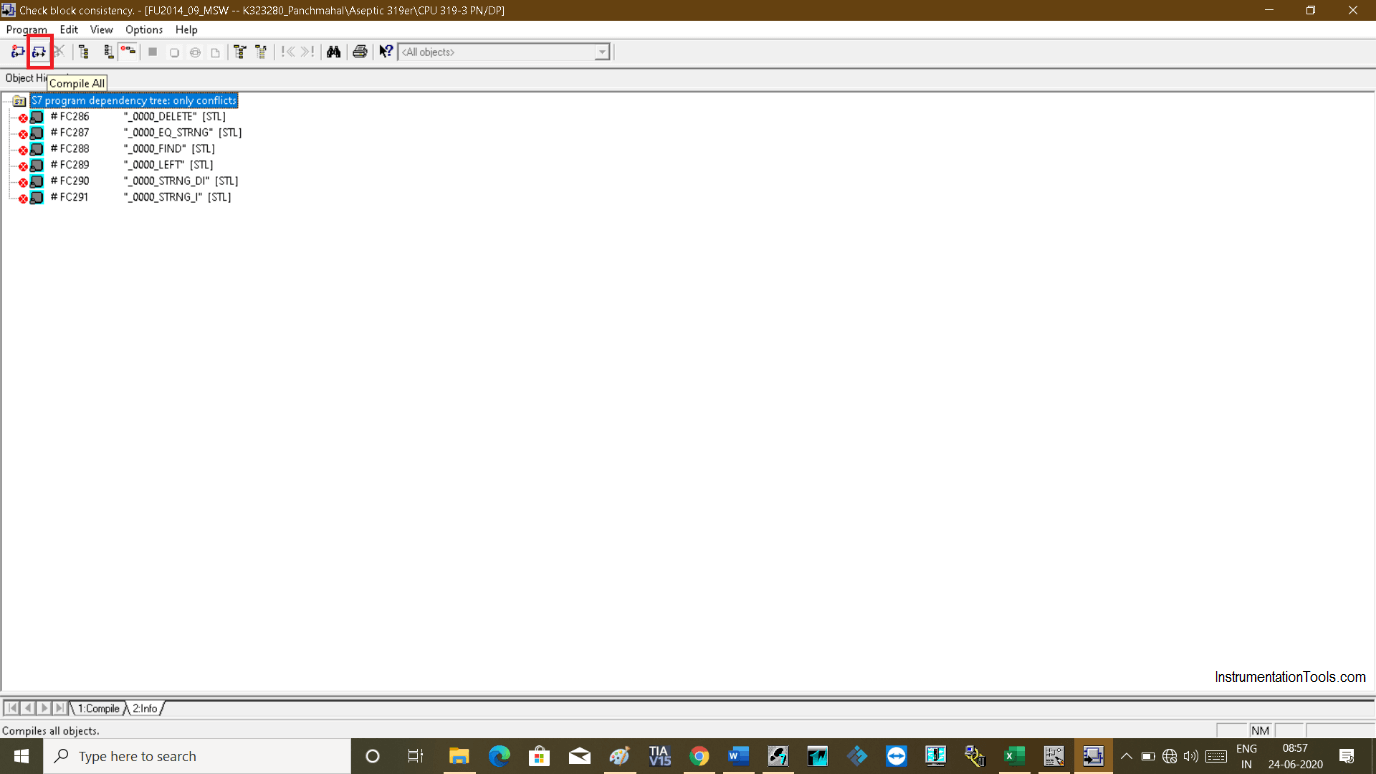 Now, close the tools and open it again and conflicts are solved.
Author: Suhel Patel
If you liked this article, then please subscribe to our YouTube Channel for PLC and SCADA video tutorials.
You can also follow us on Facebook and Twitter to receive daily updates.
Read Next: