Write a PLC Program for the following task : 
There are three machines, each with its own start and stop buttons.
Any two machines may run at one time (also, any one may run by itself).
Each start button is to have a sealing circuit.
Construct a PLC circuit with appropriate interlocking for this problem.
PLC Ladder Logic :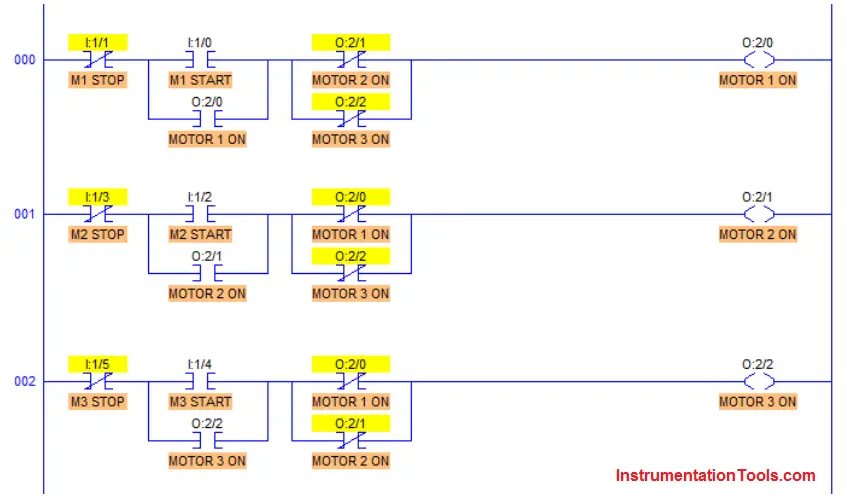 Author :  Dr. D. J. Jackson
Similar Articles: