Pressure gauge cocks are intended to isolate the pressure gauge from the pressure media in order to enable inspection or replacement of the gauge where the pressure is continuously pulsating.
Gauge Cocks provide an economical way to shut off the flow of air to the pressure instrument, thereby allowing the instrument to be isolated from the pressure media or removed from service.
Gauge Cocks are constructed from brass and are intended for use on air lines where leakage is not of concern.
These gauge cock can be used to isolate the gauge from process or to bypass the process for gauge maintenance.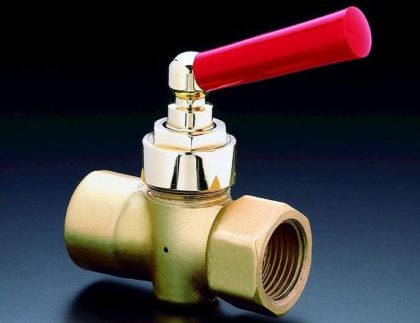 Image credits : oventrop
Pressure gauge cocks have three handle positions:
OFF : The pressure medium is blocked and the pressure gauge system is open to the atmosphere.
ON : The pressure gauge is open to the pressure medium.
VENT : The pressure gauge is isolated but the pressure system is vented and the medium can escape into the atmosphere.
Pressure gauge cocks should be installed so that when vented, the pressure medium is directed away from the operator
Installation:
The gauge cock is connected to the pipework (connection side with hexagon).
A suitable flat seal has to be installed between the gauge cock and the pressure gauge.
Alternatively, the pressure gauge can be tightly screwed into the gauge cock with a suitable thread sealant. The approved rules of technology must be observed.
Operation and maintenance:
Switching between the settings "venting", "operation" and "blowing off" is carried out by use of the handle (see illustration).
Re-adjustment of the gauge cocks may become necessary to guarantee tightness during operation, for instance in case of:
Operation at low temperatures
Extreme temperature changes
Use of creeping additives in heat transfer liquids
Re-adjustment is carried out by carefully turning the handle clockwise with the help of a spanner.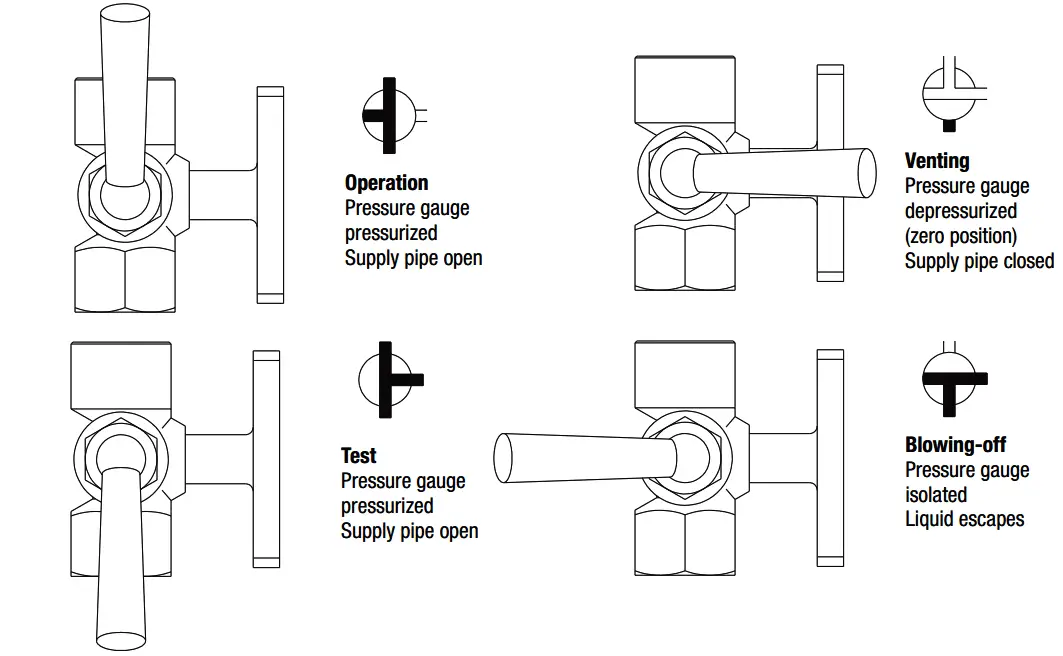 Source : oventrop