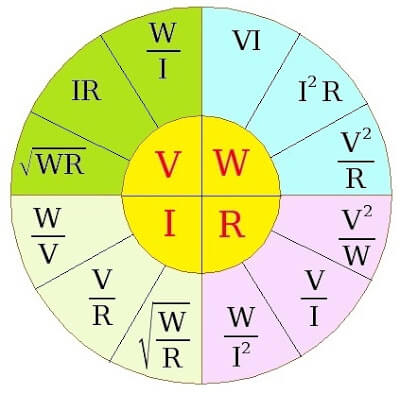 Ohms Law Calculator
Ohm's Law defines the relationship between power, voltage, current, and resistance.
The various possible formulas for Ohm's law used in excel file
 Password: instrumentationtools.com
Ohms Law Calculator terms  explanations: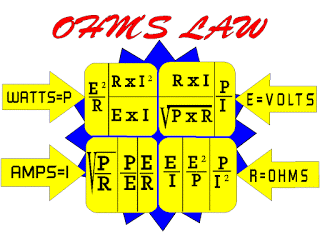 Ohms Law Equation
Current is measured in (A) amperes or amps.
( V or E ) Voltage is the difference in electrical potential between two points in a circuit.
It's the push or pressure behind current flow through a circuit, and is measured in (V) volts.
( R ) Resistance determines how much current will flow through a component.
Resistors are used to control voltage and current levels.
A very high resistance allows a small amount of current to flow.
A very low resistance allows a large amount of current to flow. Resistance is measured in ohms.
( W or P ) Power is the amount of current times the voltage level at a given point measured in wattage or watts.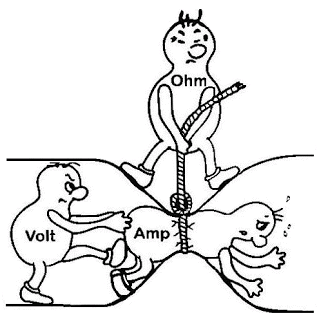 Ohms law comedy diagram
Also See : Instrumentation Animation Learning Videos