In this post, we will learn the difference between MPCB and MCCB.
Circuit breakers are an essential part of electrical circuit. It is a device which is used as a protective switch for passing electrical current with tripping conditions checked. When it detects a trip condition, the breaker opens it's contact and isolates the input and output voltage from contacting each other.
Many types of circuit breakers are used in a circuit; but in this post, we will focus on two of the mostly used ones – MPCB and MCCB.
Difference Between MPCB and MCCB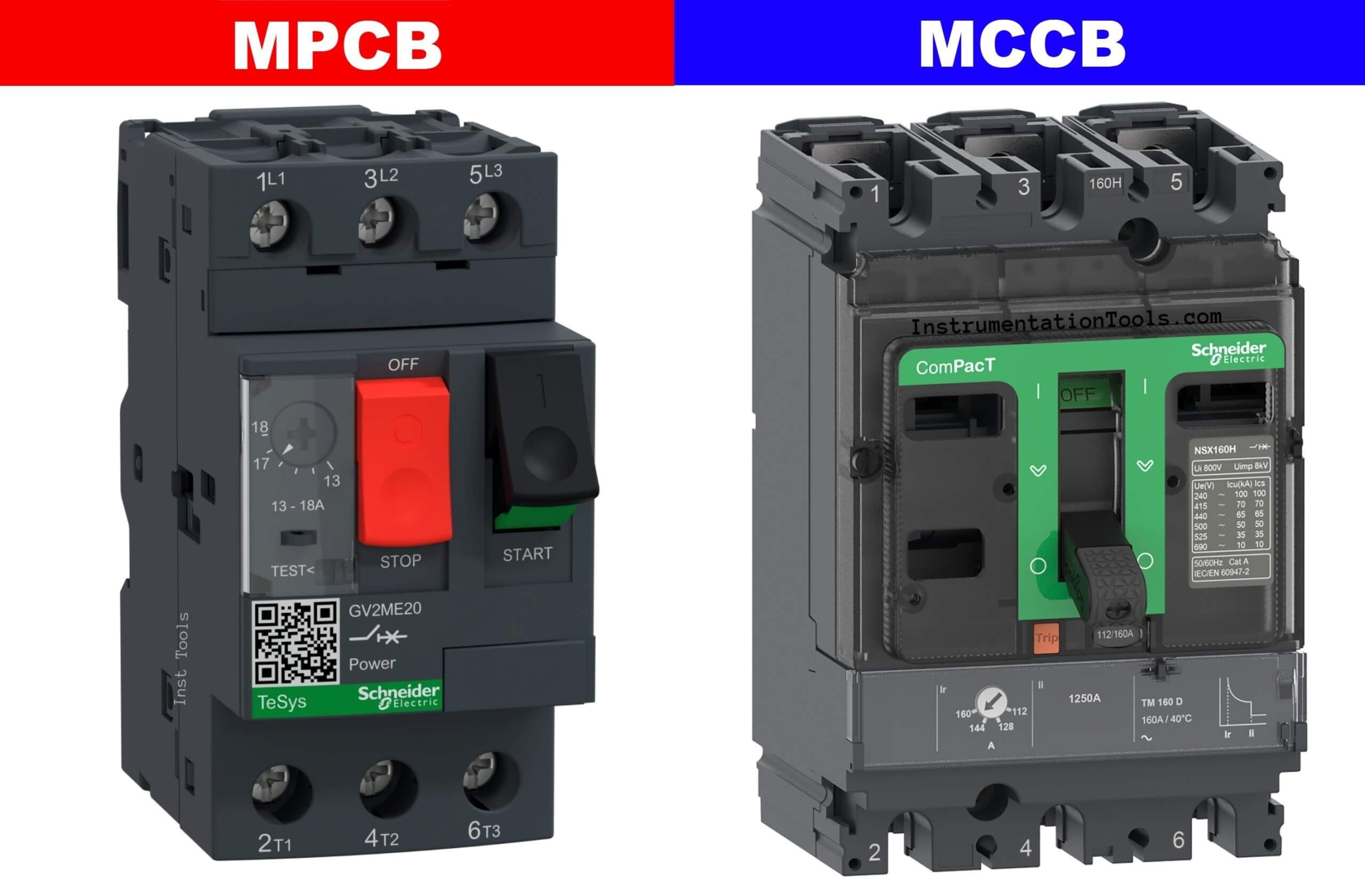 We will see the difference between both of them in this post. Many get confused in it's naming convention and consider both of them as equal. But, there are considerable differences between both of them.
MPCB stands for Motor Protection Circuit Breaker and MCCB stands for Moulded Case Circuit Breaker.
MCCB is used to protect against overload and short-circuit. Even MPCB does the same function, but it has specially designed electrical characteristics in such a way that it will efficiently protect the motors from different types of faults. Also, it has an on-off switch to turn on or off the power supply to the motor. It is to be noted that even an MCCB can be used to protect the motors, but it has limited motor protection functions as compared to an MPCB.
As discussed before, some other faults which an MPCB can protect the motor from our phase loss, current unbalance, and under-voltage faults. Even MCCB can provide this, but it will require additional accessories along with it for providing the required protection.
An overload relay and contactor are not required for MPCB when used; as compared to MCCB which requires an overload relay and contactor.
MPCB has a special feature of auto-resetting. It allows the motor to resume its operation after a set interval of time when the motor has tripped. This facility is not available in MCCB.
MPCB has an adjustable bimetallic strip for overload protection. The strip can be adjusted between any two set values for overload protection. But, the overload value for MCCB can only be adjusted between 20 to 100 % of the rated current.
MPCB can be said as designed for a dynamic load, whereas MCCB is designed for a static load like an electrical power circuit.
MCCB has a feature of remote on or off; but MPCB does not have this feature.
MPCB has in-built auxiliary contacts for NO and NC wiring, but MCCB requires additional auxiliary contacts for NO and NC wiring.
Generally, MPCB comes with only three poles; but MCCB comes with two poles, three poles, and four poles design.
MPCB can give protection against line-to-line faults and line-to-ground faults, but MCCB cannot give protection against this.
From a structural point of view, MPCB has – a magnetic trip unit, overload release mechanism, main contacts, auxiliary contacts, arc chute, and plunger. But, MCCB has – thermal contacts, moving contacts, arc chute, operating mechanism, thermal connectors, current transformer, handle knob, manual trip button, and current setting rotary switch.
These are the differences between MCCB and MPCB. It must be up to the electrical engineer to decide what to choose if he knows the basic requirements and functions.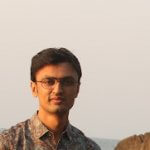 Electronics Engineer with 8+ years of experience in industrial automation. Blogging is my hobby and I write articles and blogs on industrial automation.