Vibrating Fork Level Switch Working Animation
Working Principle: 
The vibrating fork type level sensor works on the principle of tuning forks. There is a Piezo ceramic crystals located inside the fork assembly. On the application of voltage, the crystals oscillate at the natural frequency of the fork assembly. This frequency is continuously monitored by the internal electronic circuitry.
When the fork comes in contact with liquids/solid material, the frequency slightly changes, and this change in frequency is sensed by the electronic circuit which in turn send out a signal. This signal is processed to give out as a relay output either N.O or N.C. signal which in turn indicates Level signal either Low or High depends on application.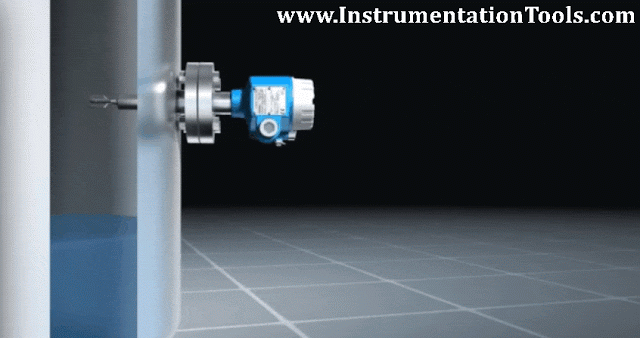 Vibrating Level Switch Working Principle
Also See: